Everyone wants to spend some time of the day in an open area where they can get in touch with nature. Mostly in the summer and rainy season, they want to get relaxed, spend time with their family and watch the greenery in the garden. Gazebo is the best thing for your garden. It gives shade from the rain and the sun. Nothing can add space in your garden than this beautiful structure. Here you can see some benefits of adding one in your garden.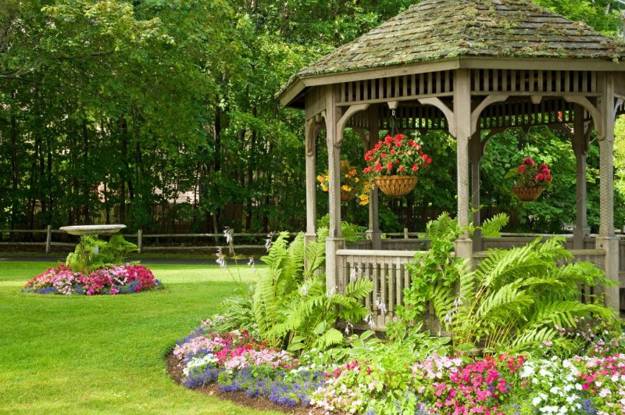 Benefits
Good Looks
Gazebo with furniture gives a perfect look, when you plant different types of plants surrounding it. It enhances the beauty of your garden. Its open sections make you feel better as you can see all around. You can add the lighting system for safety purposes and enjoy with your family at night. 
Pretty Panorama
Some covered and opened structures offer an amazing scene. Place chairs, tables, couches and lightning in the gazebo. Plants bloom especially during the rainy season and are very attractive to look at sitting in this open space.
Under a sky
Some gazebos are open metal structures while some have shelters. An open one offers you to relax the whole night under the sky. You can hang baskets and use plants to build walls around the structure. 
Add more enjoyment to the party
You can use gazebos in any get-together. Just imagine you marry under the gazebo. Collection of pretty flowers all around the stage with a slow breeze will make everlasting memories. 
Add value to your home
If you are having a garden, you must get the gazebos installed in the garden as they provide more functionality and privacy to your home from unknown persons. Mostly people prefer a home which has an outdoor living space, so it increases the value of your home.